Marc Tetro
Contemporary pop artist well known for his simple and graphic art style
Marc Tetro is acknowledged as an exceptionally talented painter, designer, illustrator and author. His dynamic vision and creativity have gained him recognition from collectors in the Americas, Europe and Asia.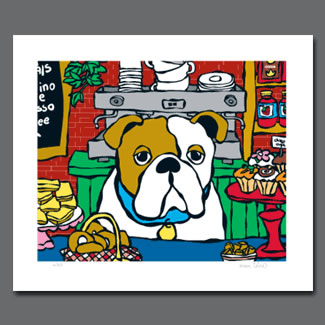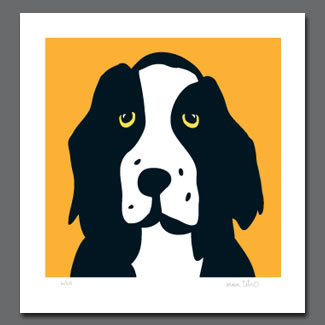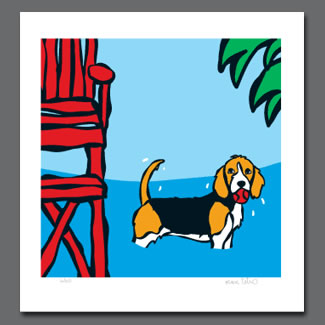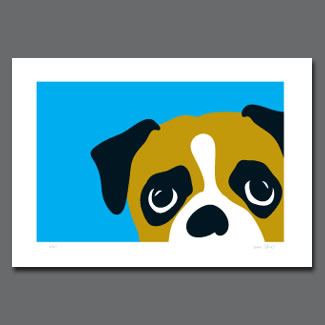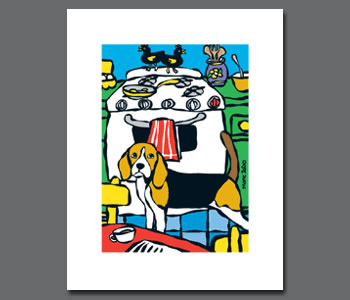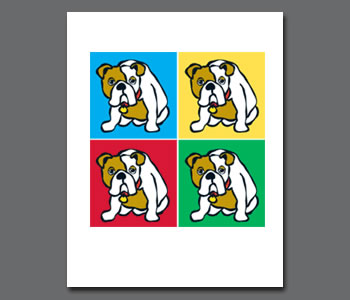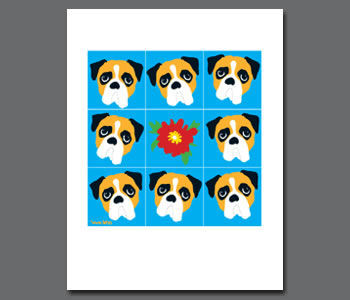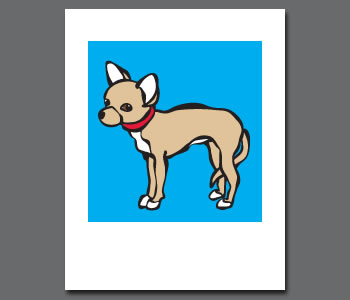 Critics have said that marc's work elicits an immediate emotional response. The viewer finds himself smiling, wanting to see more – ready to enter Marc's world. The artist's approach is unique. The design, the color, the execution are Tetro. They can belong to no one else.
The artist takes every day objects and transforms them into unique images. They are seen in numerous embassies, in designs for the World Wildlife Fund, Yellowstone National Park, West Point, and the World Philharmonic Orchestra. The list goes on and continues to grow. The Disney Company asked Marc to write and illustrate "The Puppies are here", based on the classic movie "101 Dalmatians".
Marc Tetro was born in Ste. Anne, Manitoba, Canada, and now divides his time between Canada and a studio in the U.S. His first drawings were inspired by the art of Pablo Picasso during a 1985 exhibition at the Montreal Museum of Fine Arts. He used the T-shirt to create a summer job and at the same time began his artistic career. With his t-shirt art, his goal was to have the viewer understand the image from across the street and this vision continues to define his art style today.
Society of Greater Miami, the Royal Canadian Mounted Police, West Point Academy, the Montreal Urban Transit Commission, Walt Disney Company, UNEB Brazil, Kentucky Center for the Arts, the World Philharmonic Orchestra (Concert for Peace), Rocky Aoki Foundation, CanFAR, World Wildlife Fund, Yellowstone National Park and the New York City ASPCA.
In the Fall of 2001, Inuk, a children's animated series based on his original art and introducing an Inuit boy and his husky dog debuted nationwide on the CBC and is currently broadcast in over 35 territories around the world. In February 2002 Friends Bulldog, an original acrylic on canvas made several appearances on the set of the NBC hit sitcom Friends.
In Fall of 2003, New Boots for Hudson, the 6th book for kids was launched in Miami, Manitoba and Miami, Florida. In 2004 Marc Tetro started a series of Board books for the youngest of readers with 6 titles released by the end of 2005
In March of 2006, Marc Tetro had a 'sold-out' show at Artexpo New York where he launched a new series of original paintings, works on paper and limited edition prints