Rafal Olbinski
Polish graphic artist, stage designer and surrealist painter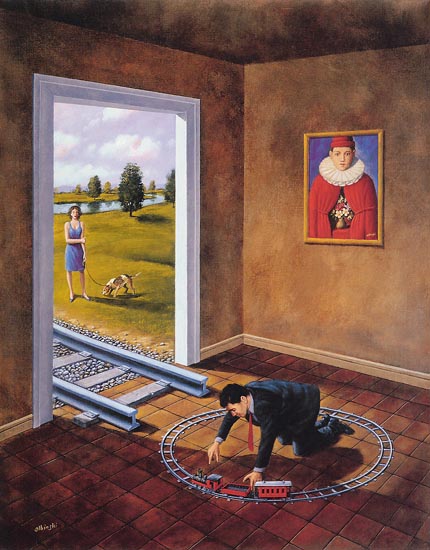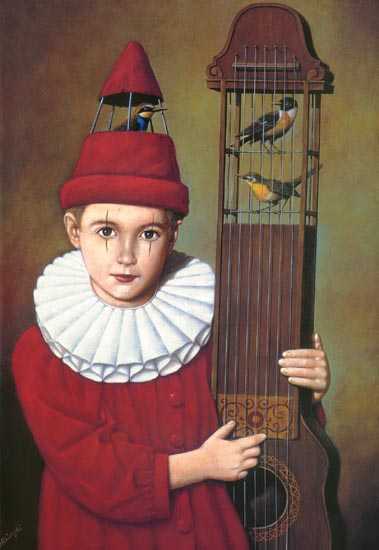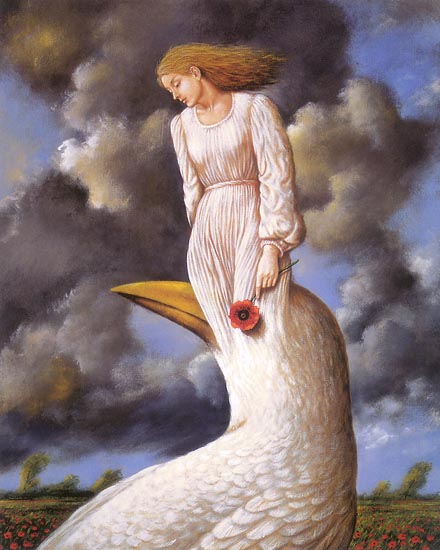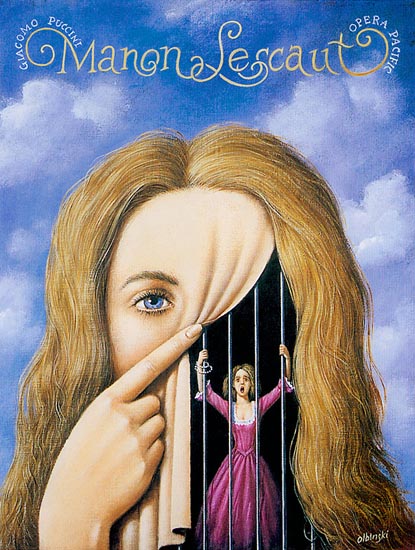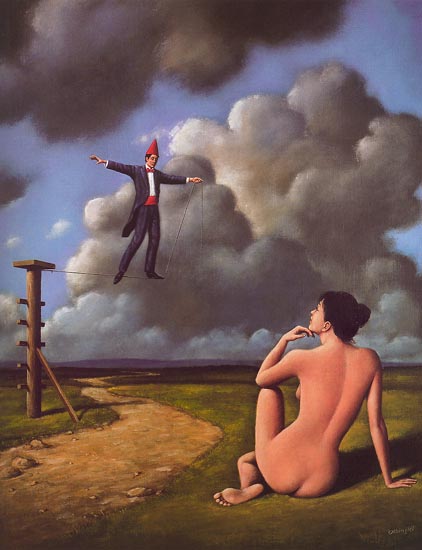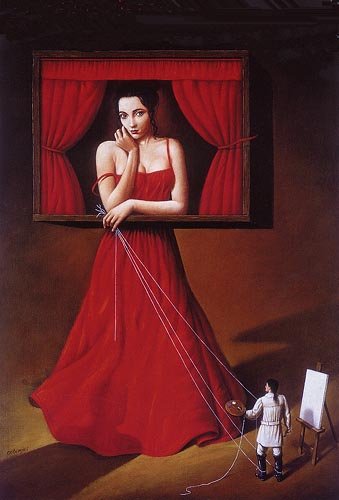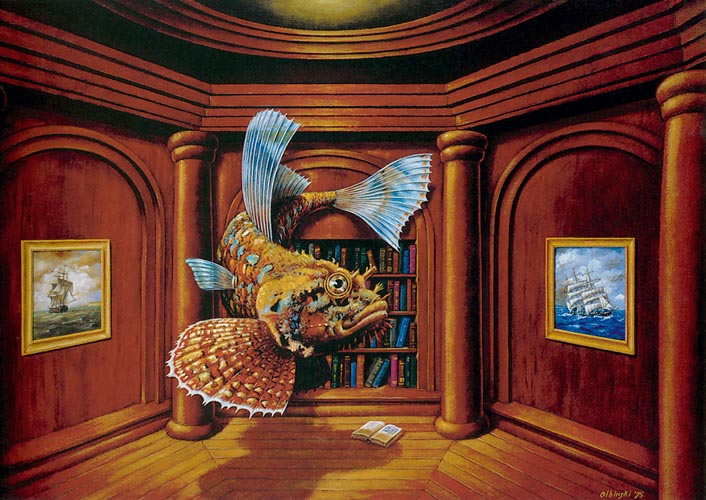 Olbinski's illustrations regularly appear in major publications such as Newsweek, Time, Business Week, Atlantic Monthly, Playboy, Omni, The New York Times, New Yorker and Der Spiegel. The list of his corporate accounts includes among others: US Trust, 31 Corporation (England), Smith-Kline Beecham International, American Airlines, The New York City Opera and the Cincinnati Opera.
His paintings have been acquired by many important art collections, including: The Library of Congress Print Collection in Washington, D.C.; Carnegie Foundation in New York; Republic New York Corporation; Searle Corporation; Browne and Co.; The National Arts Club in New York as well as numerous private collections in the United States, Europe, Asia and South America.
Olbinski's many awards include the International Oscar for the World's Most Memorable Poster Prix Savignac 1994 in Paris.
Press Recognition - Olbinski works have been featured in international magazines including: Print (New York), Novum (Munich), Graphis (Zurich), Communication World (San Francisco), Idea (Tokyo), Art Magazine in America (New York), Communication Art (Palo Alto), How (Cincinnati), The World & I (Washington, D.C.), High Quality (Munich) and Universe des Artes (Paris).
Poetic humor is a quality rarely found in the fine arts. Rafal Olbinski has this gift. He wants to show us that our imagination is a magical world which we are recreating forever. He draws us into a different universe, and forces us to use our eyes to participate in a marvelous world which is the true dimension of dreams.